Space Loop Restaurant is open to everyone, at the main entrance.
You don't need an entry ticket or have to be a guest at the hotel Station Cosmos. Opening according to the park's calendar.
Meal plans
Space Loop Experience Ticket
This ticket guarantees a booked table. The value of the ticket can be redeemed at the restaurant against the price of the dishes ordered on the spot. No change and no money back given.
Book your meal online
25€ adult ticket
15€ child ticket
Download menu
See more of the restaurant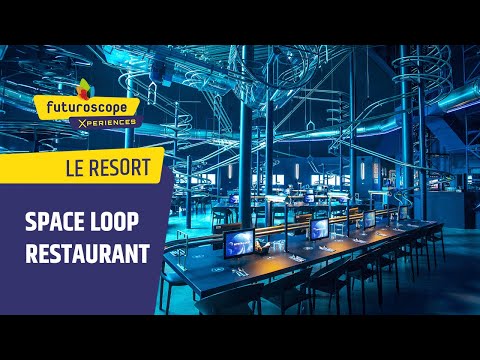 Food preferences
Vegetarian dishes available
Customise your visit
CLOSED UNTIL FURTHER NOTICE FOR TECHNICAL REASONS
You'll train for a journey to outer space and you'll want to go live on Mars.
"Best new roller coaster" -  European Star Awards 2020
NEW. Theme hotel
You'll become passengers on a space base! You and your team will be sleeping in one of the rooms that are set out like comfortable, futuristic cabins. You'll be genuine intergalactic heroes for a night. Ready for lift-off?
Top tips: A hotel that gives you more: a truly immersive space-station experience, high comfort rating, located at the entrance to the Park.