Destination Mars: now open
Modification work was done on the trains. The lithium-ion batteries that caused the incident have been removed and the rotation of the wagons has been deactivated.
See more of the attraction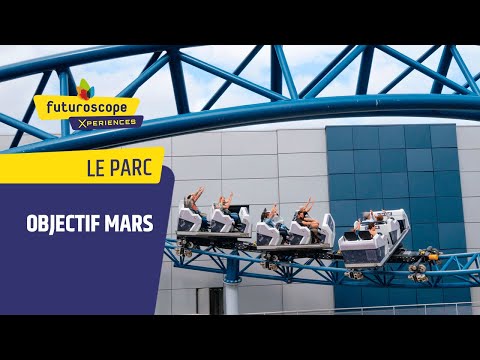 Terms of access
Minimum height
Minimum height:
1,10m: children must be accompanied by an adult
1,20m: children can ride unaccompanied
Maximum height: 1,95m

Measure your child at one of the information desks to get a bracelet access to attractions. Depending on its size, it will be able to ride or only to watch when the attraction allows it. If your child is too small ask for the Young Kids Option (Baby switch).
For safety reasons, this attraction may not be accessible to tall people or with large body size. A test seat is available at the entrance. Please contact our staff for more information.
Accessibility
For your safety
- No admission for guests with heart problems
- No admission for guests with electronic medical devices (including cochlear implants)
- No admission for guests with epilepsy
- No admission for guests with health conditions that could be aggravated by this ride
- No admission for guests with back or neck problems
- No admission for guests with limb atrophy
- No admission for mothers-to-be
- Not recommended for guests who suffer from dizziness or travel sickness
- Some body sizes are not suitable for this attraction
Customise your visit
A whizzing burst of speed, some loop the loops and your dishes will come spiralling down to where you are sat. Just place your order and then watch it wind its way across the restaurant on a fantastic system of rails to arrive piping hot at your table. The only spectacular experience like it in France, one that will make your head turn and your taste buds dance!
A RollercoasterRestaurant® creation.
At l'Atelier des Saveurs, the surroundings are crafted and the meals are devised with an artist's touch to tell a story.
In partnership with